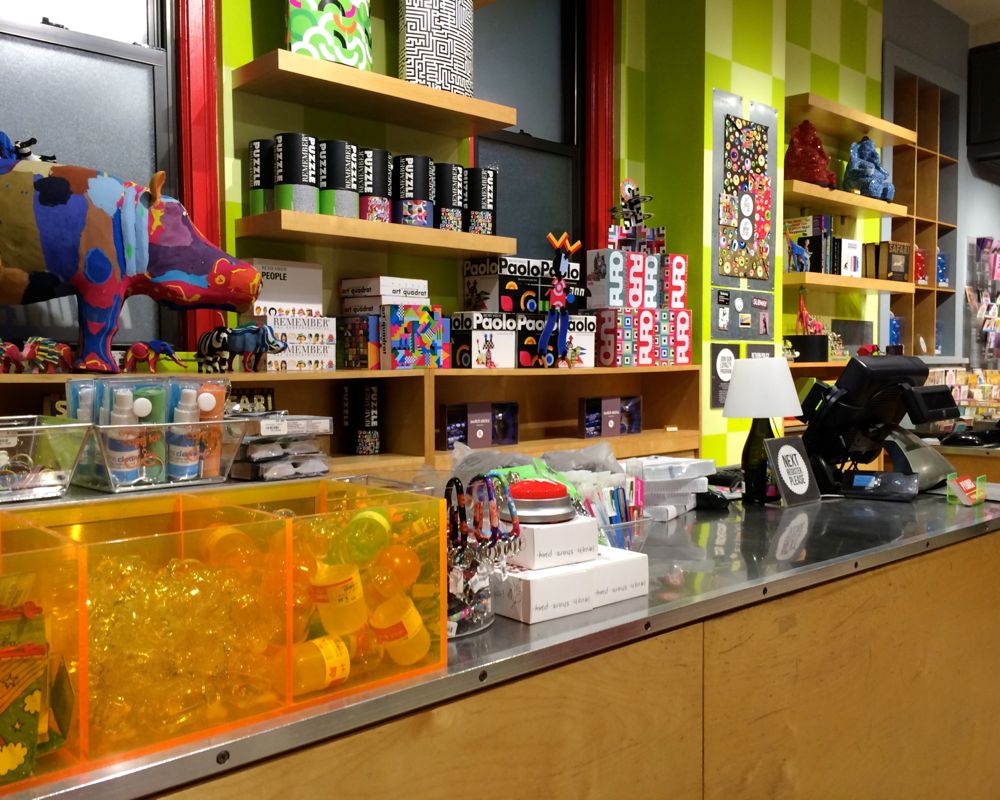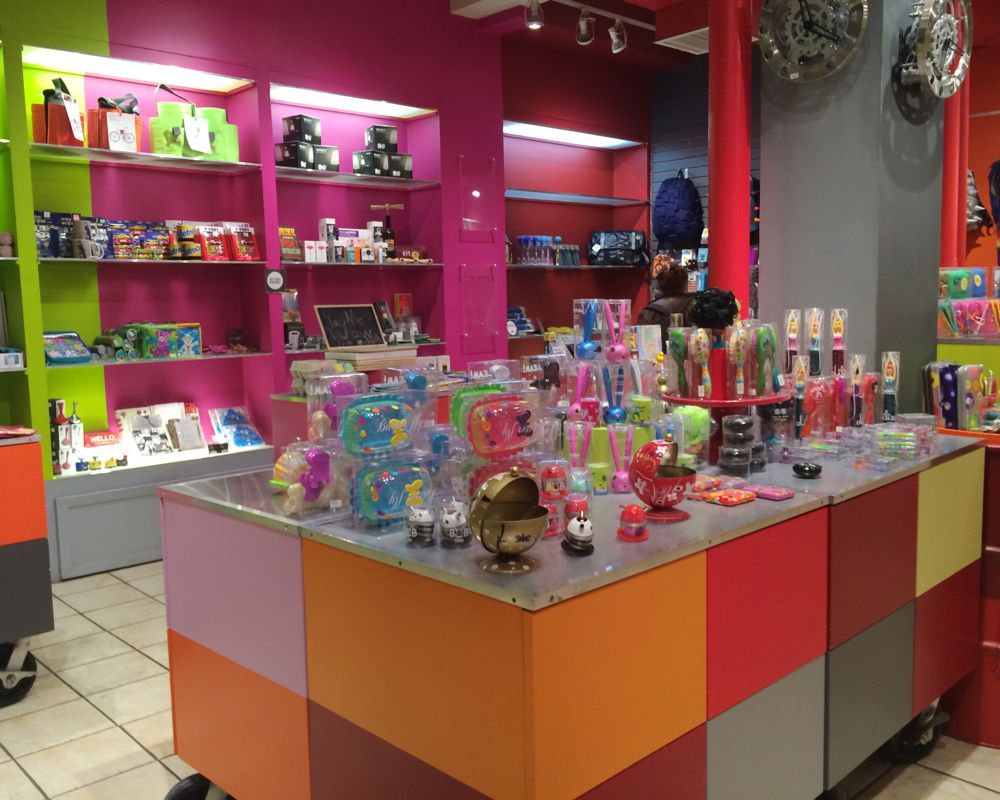 Pylones (prounounced "pea-lone") is a French brand specializing in gifts and novelties. Their store on the Upper East Side is the first of two in New York, a bright and cheery collection of whimsical, design-conscious objects.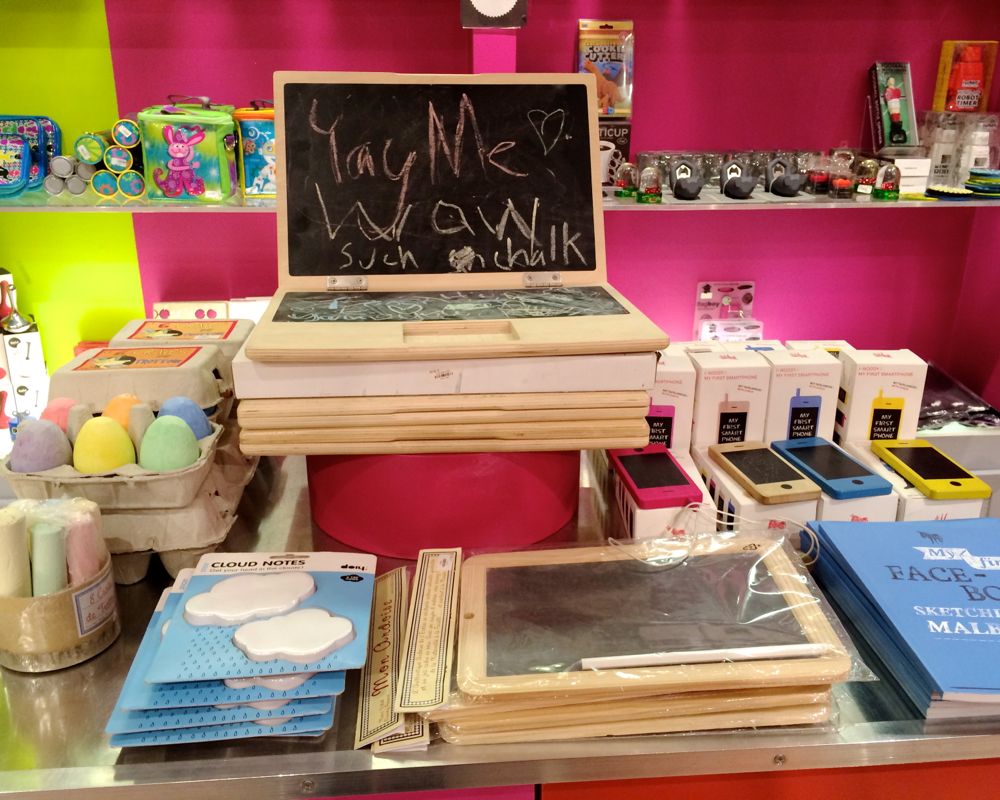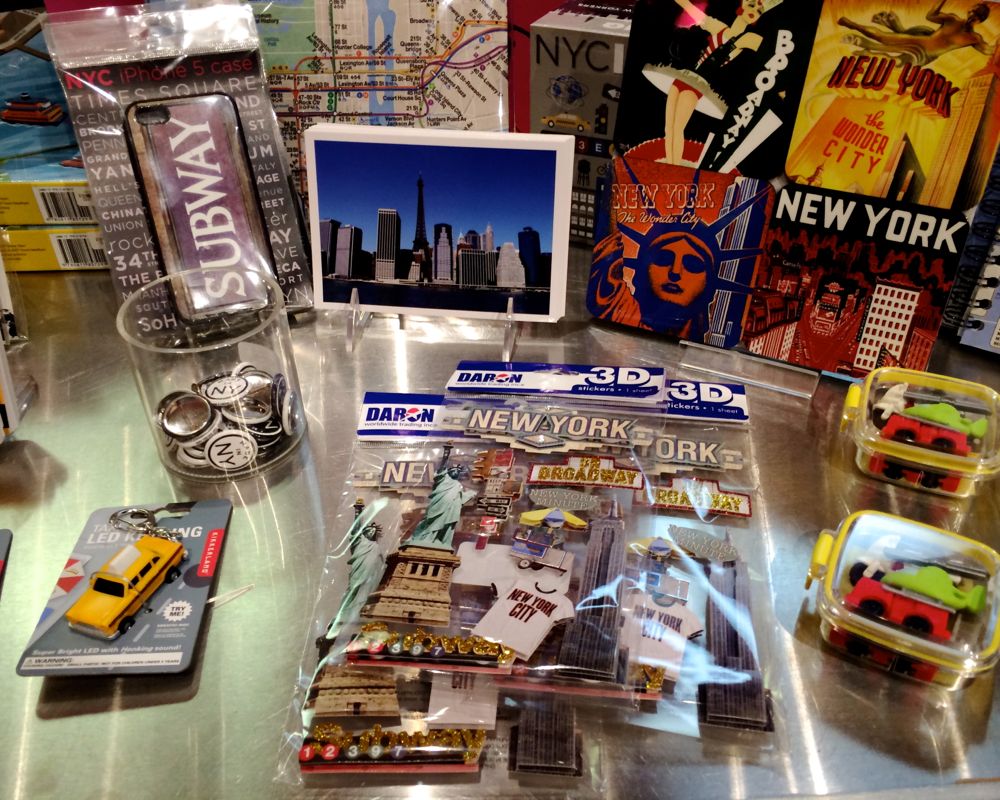 The store is grouped around general themes. One display showcases children's toys inspired by trendy tech: a chalkboard "laptop," tablet, and "phone" with complementary cloud sticky notes, a book of faces (guess what it's called). Another display overflows with New York City paraphernalia and while the arrangement is not much more notable than a standard tourist display, but at least it's tasteful.
Pylones sells some of its own unique items alongside a number of French brands. There is also space dedicated to local designers, like this shelf of hand-made purses created by an artist in New Jersey. Explicit or otherwise, there is a strong emphasis on makers across the entire store. Each gift or item seems picked both because it fits a theme but also—maybe more importantly—because it was thoughtfully conceived and constructed.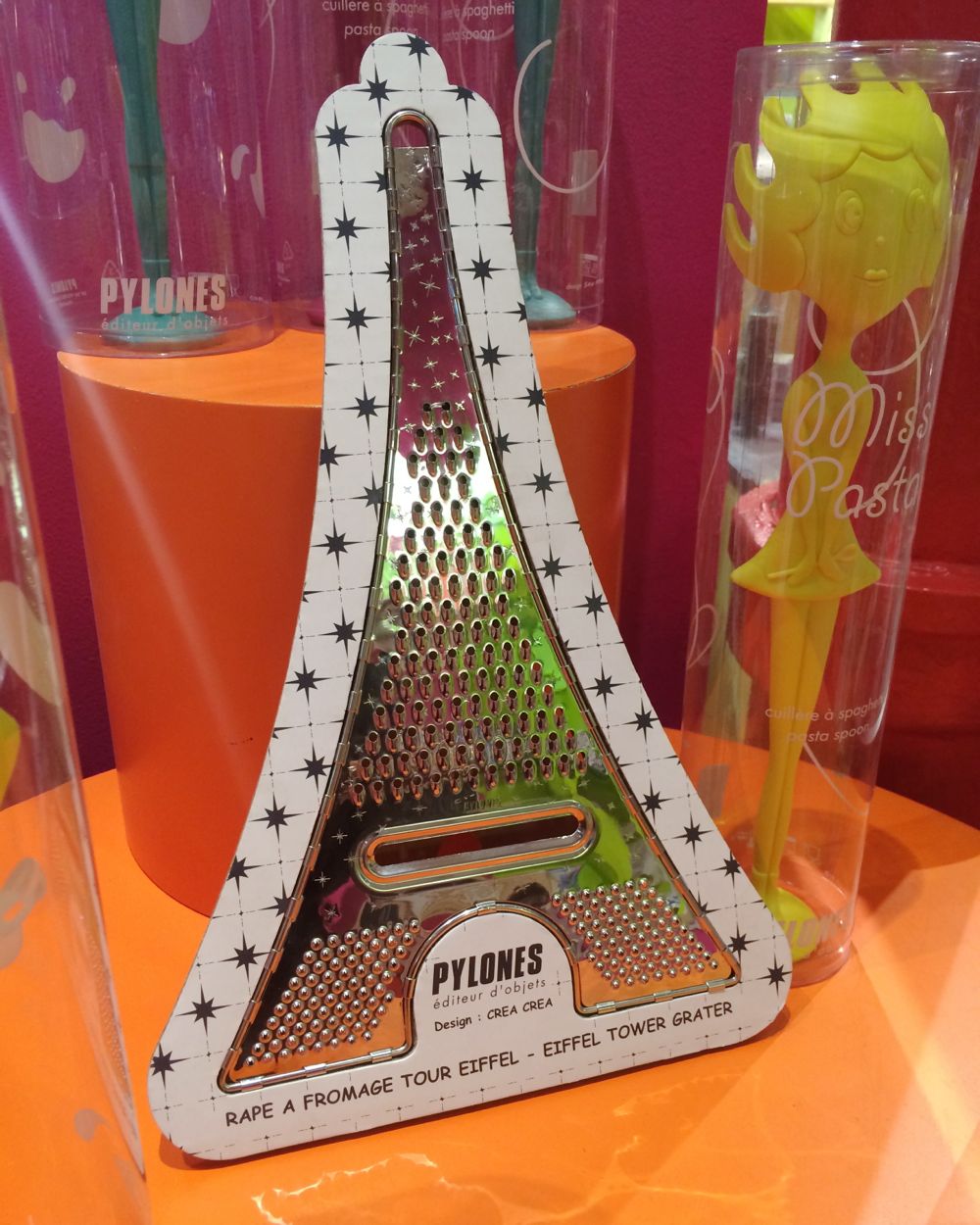 In all, there's not much I can see myself doing here or with this brand. The aesthetic is a bit bright for me. But I enjoyed walking around and exploring their products, seeing kinds of things I've seen plenty of times elsewhere, but each with a spin that I had not seen before. Pylones might not find its way into my home, but I can imagine passing its joyful products on to close friends!