February is Intimates Month at Attention to Retail.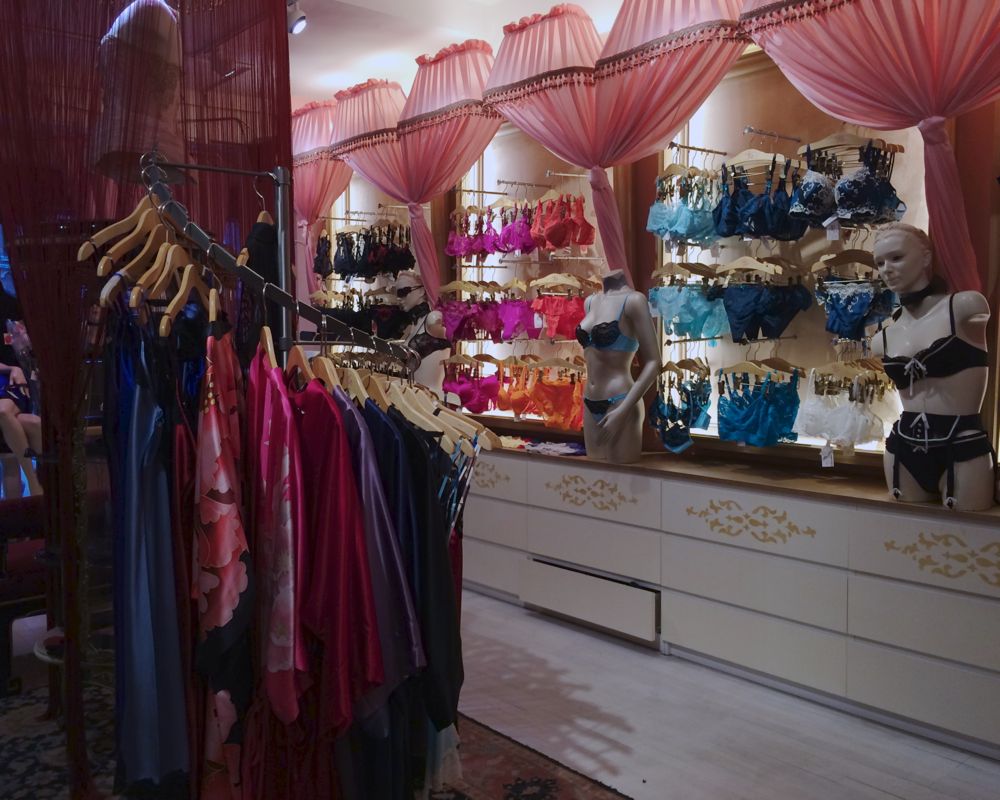 La Petite Coquette is very pink. Every store we've visited this month has been pink in some capacity but this one is by far the pinkest. It's also the most playful take on the concept.
Rebecca Apsan opened La Petite Coquette close to 30 years ago. While the store moved once (across the street), it's one of the only sure things on the constantly-evolving University Place. Behind a buzzer-locked door is a surprising amount of inventory, stacked four and five items deep on the walls, cascading down spiral racks, huddled onto shelves and into cabinets.
I loved this painting by one set of fitting rooms. In any other setting this treatment of a fine nude might seem like a cry against exposure; here, it's just a cute joke about wearing lingerie.
LPC offers plenty of original pieces, as well as a vast variety of garments by other designers. This store has probably the least directed inventory of any we visited this month (which is not to say that the collection is not carefully edited). All of these elements add up to the most carefree and celebratory mood I've encountered in this search.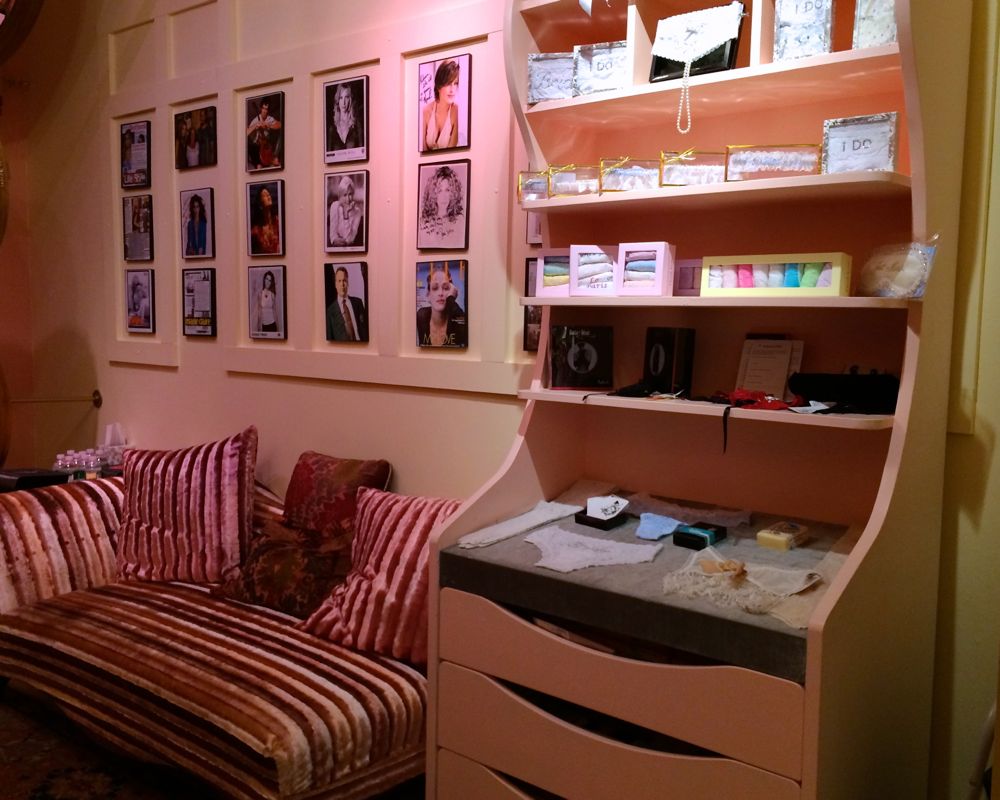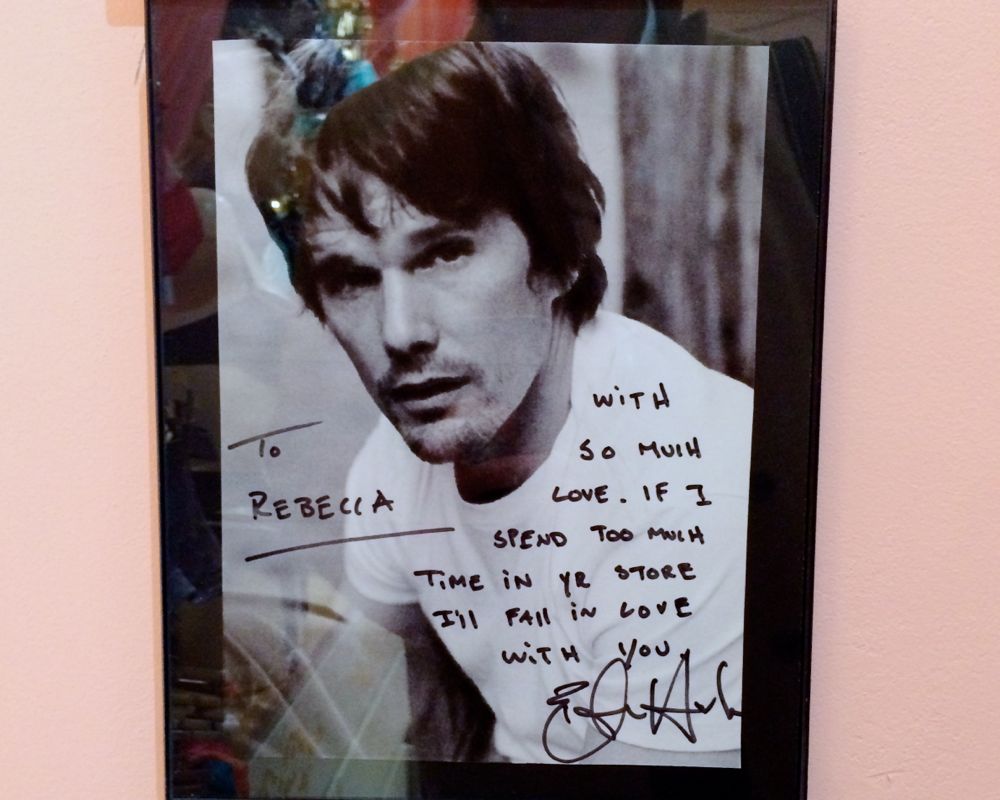 I'm not alone in appreciating La Petitie Coquette The walls are covered in photos of famous customers and friends—signed headshots and posed photos, each wishing Rebecca well and promising to return again soon. This flirty note from Ethan Hawke caught my eye among the classic A-list actresses.
La Petite Coquette's unmentionables are just one facet of the brand's identity. New York and Lucky magazines called Ms. Apsan "the best bra-fitter in the country;" she wrote a well-received book called Lessons in Lingerie. You can buy that book in the store, where it is displayed among many other books, collectibles, and various other objects and accessories, ranging from the fine (a gold-plated vibrator) to the raunchy (a series of picture books that include 3D glasses).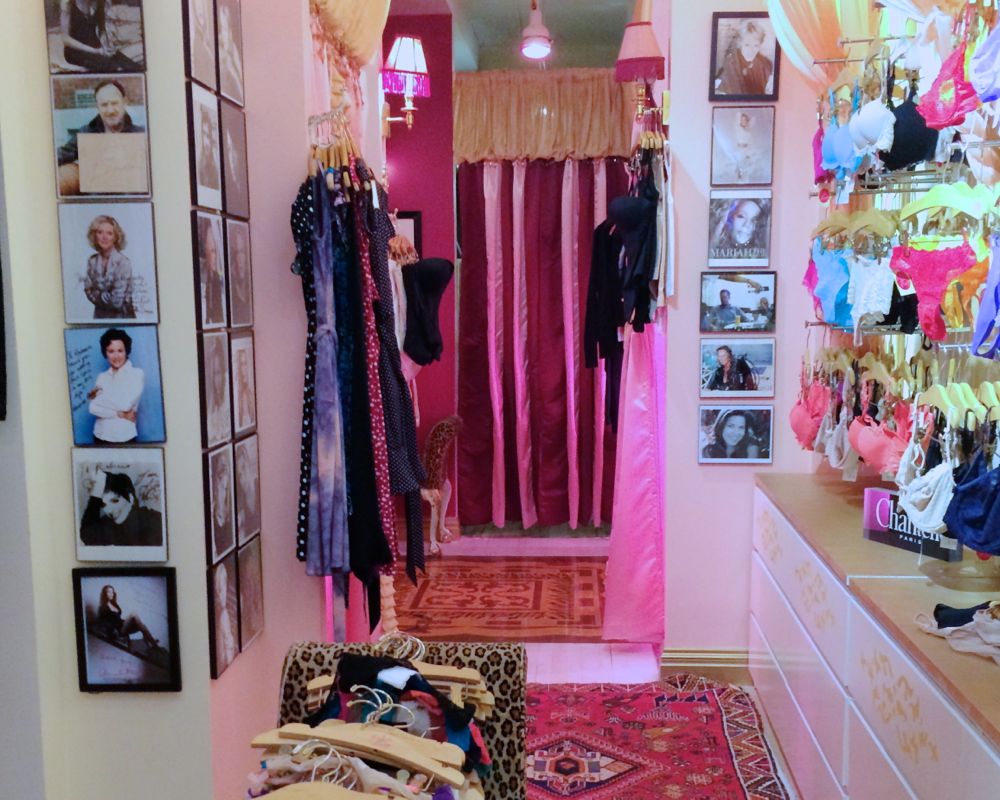 I've walked by La Petite Coquette many, many times in the past, situated as it is in New York University's de facto campus. I never had much reason or inclination to step inside. Now that I have, I'm delighted to know it exists. Ms. Apsan's fun, easygoing nature of the brand pervades everything about the brand, from its staff to its customers. When I finally buy something from this world, I know where I'm going.
What did you think of our theme this month? Let me know via email or on Twitter and I'll see you next week!