All February long we are exploring intimates.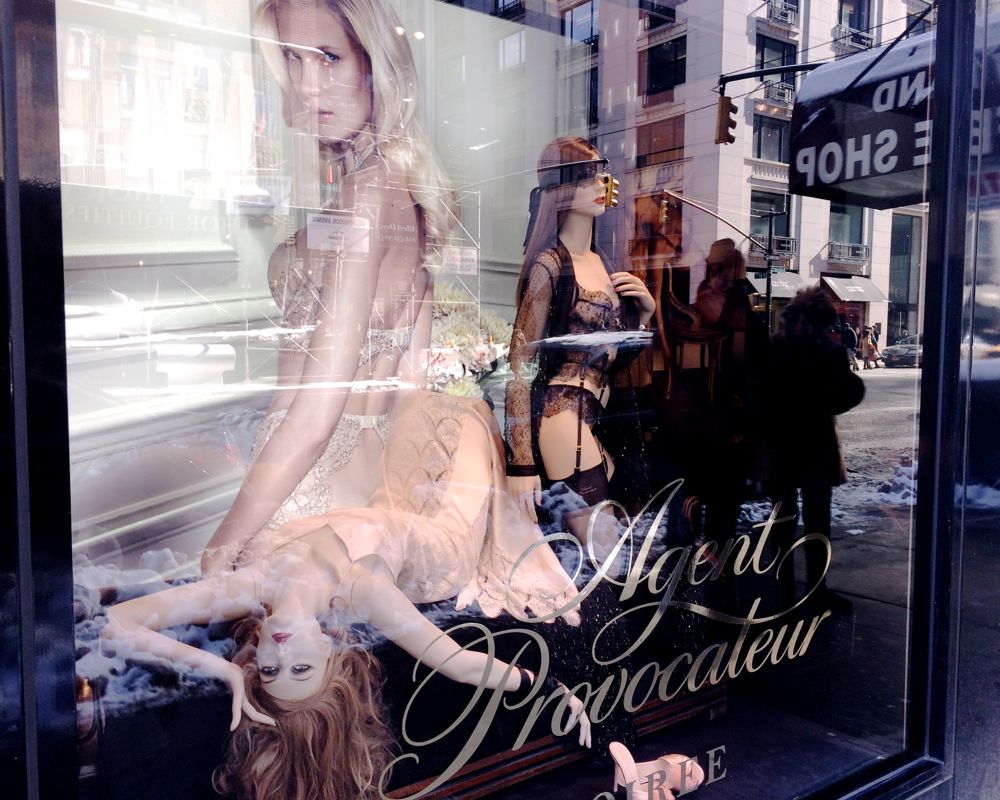 It's easy to miss this place despite its prime location, just blocks uptown from Barneys. The dark storefront and dimly-lit windows sink away from the sidewalk. The mannequins sprawl out in what looks like a bedroom, curtains drawn, that somehow ended up at street level. It's not uncommon in this city to catch glimpses of private lives across the street from our homes or offices; my first reaction to these windows, within arm's reach on Madison Avenue, was to turn my head in modesty. But at a second glance I notice the ladies beckoning me inside, and who I am to resist such an invitation?
Every aspect of this store stands in contrast to what we saw a dozen blocks away at La Perla. The associates are dressed not in uniform but more like fellow customers—perhaps ideal customers. Their personalities (or fantasies?) are laid bare in their suggestive outfits; one would expect that each of them is wearing Agent Provocateur herself. Even the mannequins here are happy to see you, bending over backwards to greet each customer with a nice view of what the wares might look like on a live body, were that body posing for a pin-up.
One of my favorite details in this store was all the luggage. In a handful of places on either floor of the boutique, one might find a few fine trunks, attractively arranged, propped open but empty. These suitcases are, indeed, for sale, but here they are pure set dressing. The chaise lounges and dark carpets and drapes all help the image: This is not a showroom. It's a hotel room. And you've made it.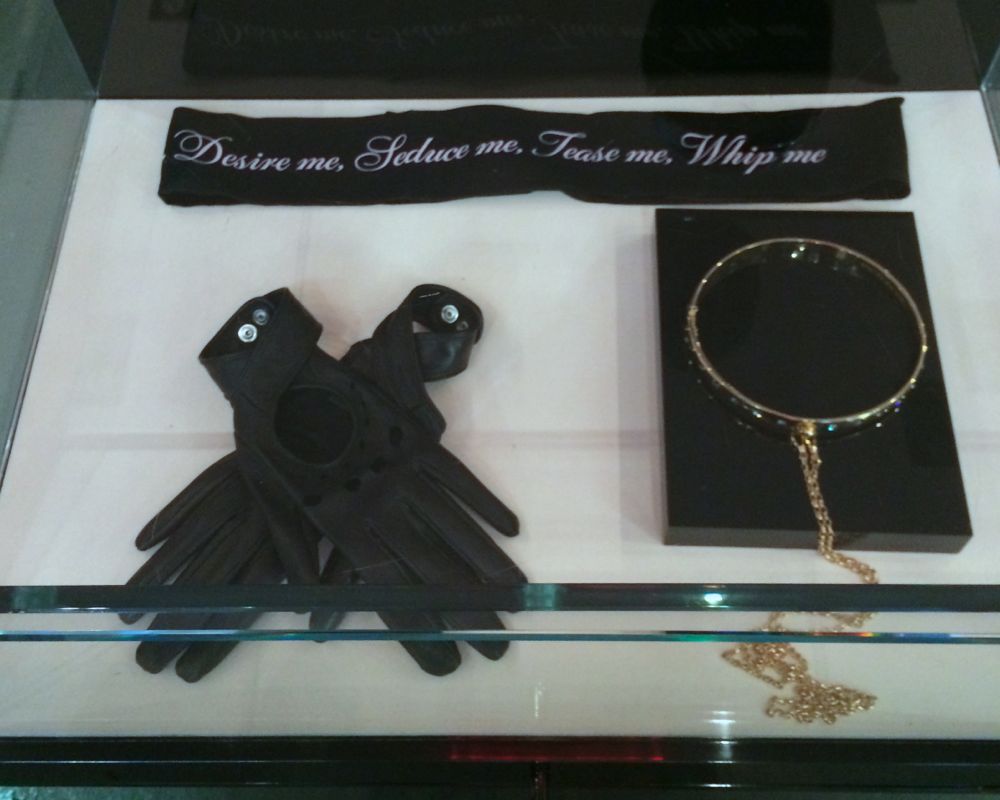 While I was delighted by the theme—it's rare to commit to this sort of immersive design in a clothing store—the experience left me feeling underwhelmed. I felt like I was exploring someone's private possessions, neatly exploded onto a series of racks and cabinets, but I still couldn't shake the feeling that I was browsing Halloween costumes. Each item was finely constructed (with a price to match) but it all added up to less of a private life and more of a public stunt.
But it's absolutely possible to get the balance just right. And we'll see how it's done next time.
Where do you think we're going next? Let me know via email or on Twitter and I'll see you next week!